We're still revelling in the awesomeness that was Top Drawer A/W 2021. Naturally, we were a little anxious about the event, being the first physical trade show in 18 months, but oh, it felt good to be back!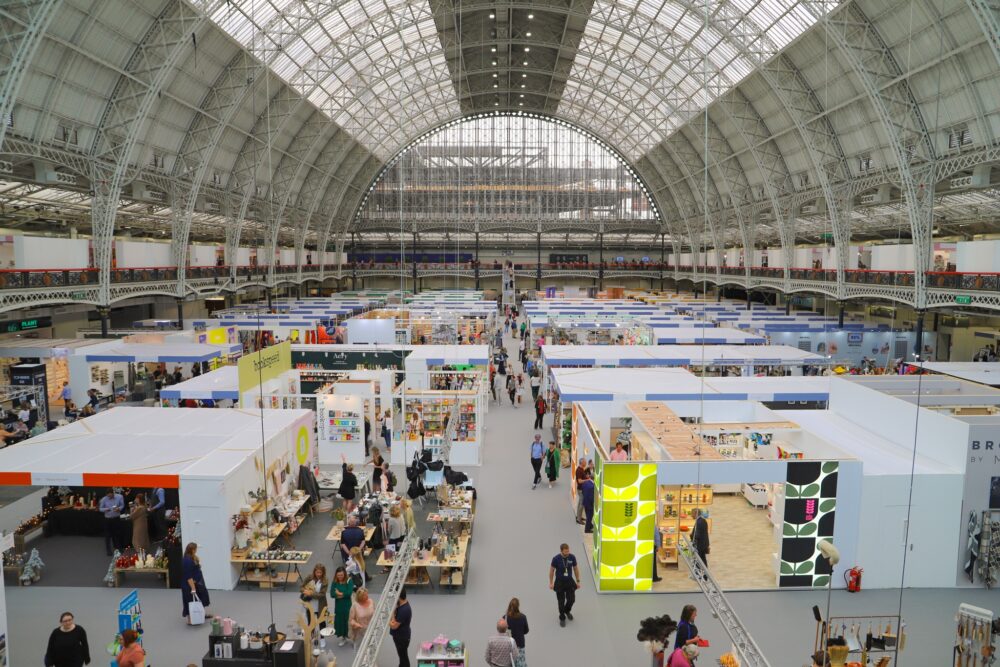 Earlier this year we ran our Creative Springboard Competition, to identify the best upcoming design talent in the stationery world. Out of 250 incredible entries, we selectedthree winning customers, who each won a Printed.com sponsored spot at Top Drawer.
This was a game-changing opportunity to take their businesses to the next level, whilst providing us with the chance to show off products and paper stocks in the best possible way (because it was designed by our talented customers).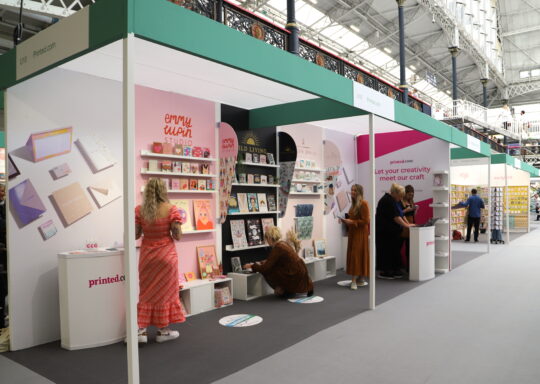 We took a break from standing to grab a coffee and catch up with Emmy, Imogen and Steph about their time at Top Drawer! So read on for all the gossip from the big event.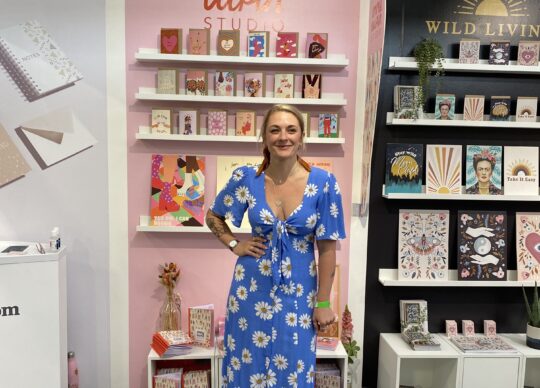 Hey Emmy, how have you found Top Drawer 2021?
It's been so inspiring to see other small businesses and have the opportunity to get feedback because this rarely happens when you're not working alongside a team.
Exhibiting somewhere like this always felt quite intimidating but this is turning out to be such a unique experience for me. I thought I wasn't good enough to be here, but seeing other people's stands and listening to their stories, I'm realising nothing is too far out of reach.
I work in a studio full-time on my own and I've recently felt so uninspired. Being here has allowed me to keep moving my business forward because I'm going home with new and fresh ideas.
What is your top tip for exhibiting?
Have confidence in your products and prices because it's your business and no one is going to trip you up.
A more functional tip is not putting your price list in your brochure. You'll usually do a bulk order of your wholesale Brochure and you may want to adjust your prices in the future or for your next event.
You have one word and one word only. How would you describe Top Drawer 2021?
Inspiring.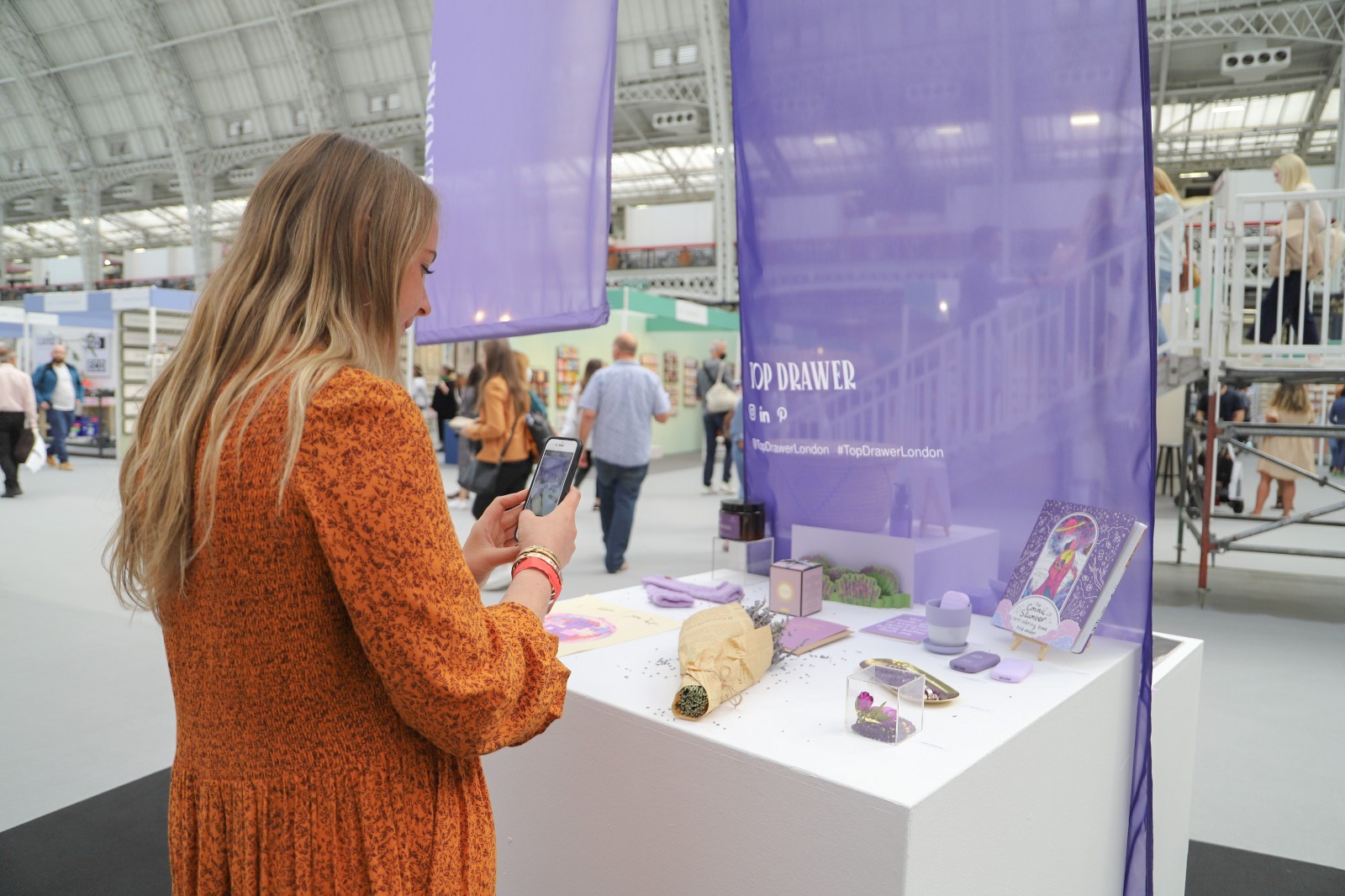 Hey Imogen, how have you found Top Drawer 2021?
It's been brilliant and so nice to meet new businesses as well as the other competition winners. The whole connecting experience has been great and something that I really needed. Because I started during the pandemic, my favourite thing has been seeing my work displayed in a space like this for the first time. It's been a big confidence boost!
Coming up to the show I was really nervous but Printed.com have been fantastic. You've made sure the show has run slowly and we've been well prepared with tips from industry professionals like Lorna Syson.
Is there a piece you're most excited to exhibit?
The Wrapping Paper is completely new to my collection. I'm used to working with patterns from when I studied Textiles, so it's been so nice to get back into this.
What is your favourite trend from the trend area at Top Drawer?
I loved the Modern Folk trend because of the colours and focus on bold patterns. It's something different for the festive season and I like that!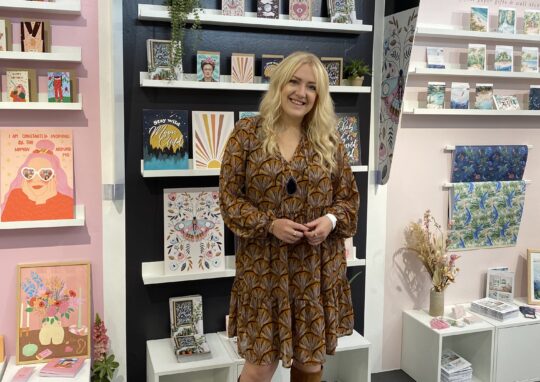 Hey Steph, how have you found Top Drawer 2021?
Nothing can prepare you for this moment but I've absolutely loved it. It's been so nice to meet like-minded people within the stationery world who have the same goals and worries. I've gathered so much inspiration and ideas, some wilder than others!
What is your top tip for exhibiting?
Put yourself in the buyer's shoes and think about what you would like to hear. Buyers want to know about you and your brand, but the finer details are just as important. Such as your best-sellers, your price brackets and your minimum order amount. Don't just focus on the bigger picture.
You have one word and one word only. How would you describe Top Drawer 2021?
Whirlwind.
We hope you enjoyed the lowdown from our three winners. If you want to find out about even more Top Drawer secrets keep an eye out for our trends blog coming out later this week. In the meantime don't forget to check out our guide to getting exhibition print-ready.